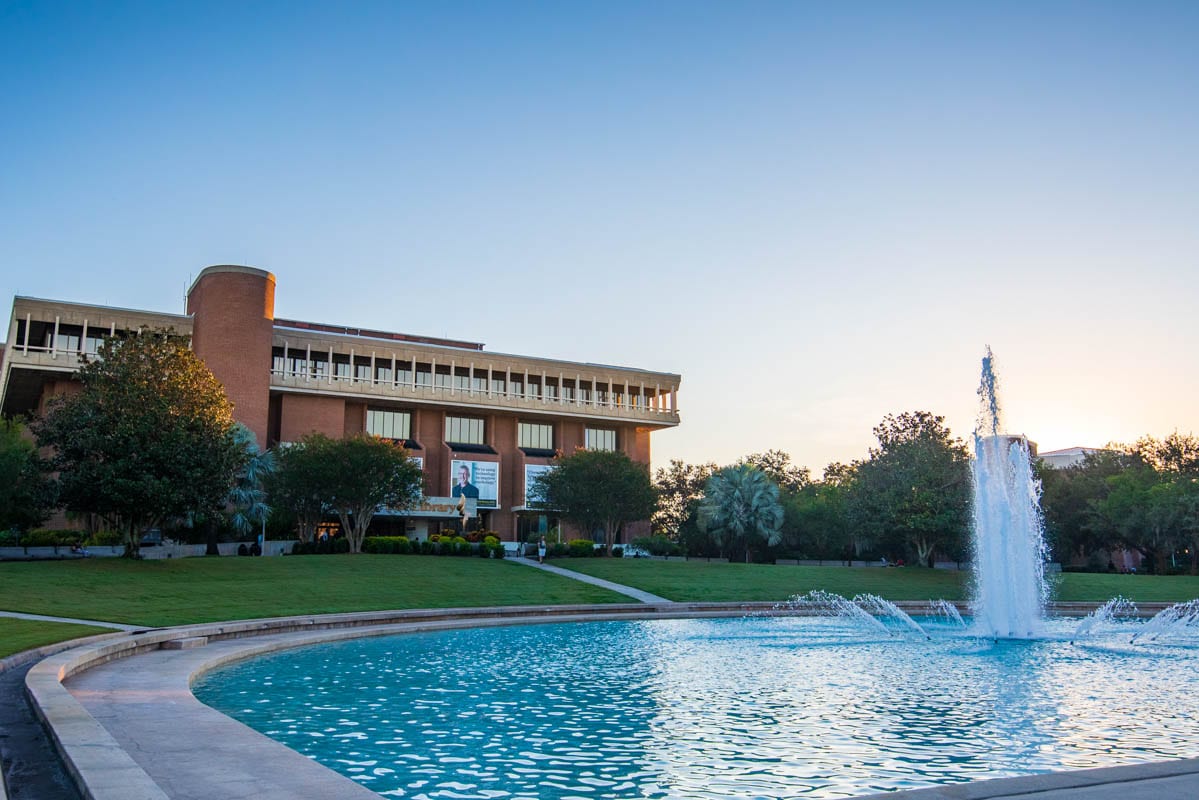 A Letter from Beverly Seay, Chair, UCF Board of Trustees
"On Wednesday, the University of Central Florida Board of Trustees approved the 15-member committee that will help us find UCF's next president.
We have seen a high level of engagement in the presidential search from across campus and in our community. Thanks to many recommendations from students, faculty, staff, alumni and friends, the committee is dynamic, diverse and represents UCF's campus values and culture.
This search will be inclusive, collaborative and transparent. Together, we will seek out candidates who would accelerate UCF's trajectory in academic and research excellence, student success, diversity and inclusion and strengthening our community through partnerships.
The committee members represent our students, faculty and staff, UCF's Foundation and Alumni boards, and the Central Florida community – and they know our university well. The committee was formed based on the requirements from the Florida Board of Governors' and UCF Board of Trustees' search guidelines.
The Presidential Search Committee members are:
Trustee Beverly Seay, Chair (Search Committee Chair)
Trustee Alex Martins, Vice Chair (Search Committee Vice Chair)
Trustee William Self, Ph.D., Associate Professor, College of Medicine
Governor Timothy Cerio, Florida Board of Governors
Michael Georgiopoulos, Ph.D., Dean, College of Engineering and Computer Science
Victoria Loerzel, Ph.D., RN, OCN, Associate Professor, College of Nursing
Stella Sung, D.M.A., Pegasus Professor, College of Arts and Humanities
Madeline Mills, Student Body Vice President
Timothy Hill, Graduate Student and Member, President's Leadership Council
Cyndia Morales Muñiz, Ed.D., Director, UCF HSI Culture and Partnerships
Kathleen Plinske, Ed.D., Executive Vice President and Provost, Valencia College
John Euliano, Chair, UCF Foundation Board
Andre Garcia, Ph.D., Member, UCF Alumni Board
Barbara Jenkins, Ed.D., Superintendent, Orange County Public Schools
David Odahowski, President and CEO, Edyth Bush Charitable Foundation
This committee will be responsible over the next several months for identifying finalists for the Board of Trustees to consider, with the goal of having a new president start in summer 2020.
The committee also will develop a plan that seeks your feedback on what qualities are most important to you in a president. I expect we will discuss this and more during our first search committee meeting at 9 a.m. Nov. 5 at the Morgridge International Reading Center. This meeting will be open to the public, and you will be welcome to attend or watch online.
More information and updates about the search will be shared at www.ucf.edu/presidential-search.
Selecting the next president is the most important decision our Board of Trustees will make. And I know our search will be stronger because of your contributions.
Thank you and Charge On!"