LIFE at UCF now offers lectures in-person at the Student Union; live-streamed on our webinar and will email a recorded link after the Tuesday session.
Curriculum
"I really appreciate hearing the talented UCF faculty members speak from the varied disciplines here on campus. Lectures have been thought-provoking and have introduced me to some very novel ideas. I realized for the first time that a group of students playing tubas is a musical treat!"
Mary Maxwell
Member since 2017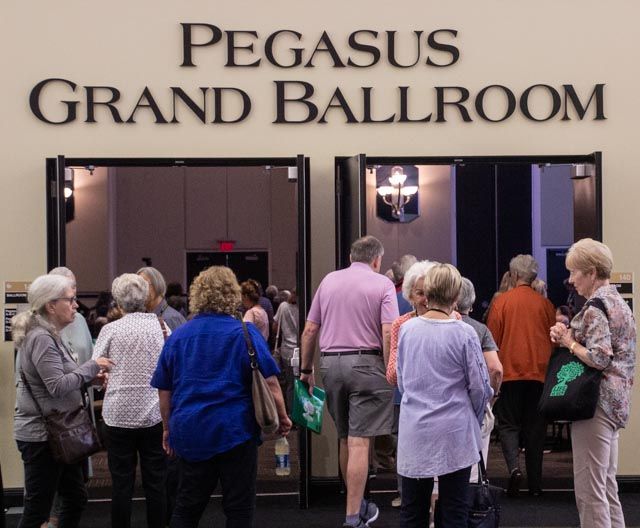 LIFE at UCF's Curriculum Committee plans approximately 28 weeks of LIFE lectures during the Fall and Spring Semesters. During the summer months, LIFE members can participate in small group activities, zoom lectures and learning opportunities provided by our UCF Partners.  These events will be shared via emails and on our website.
Fall/Spring classes are held in the Student Union on UCF's main campus, on Tuesdays, beginning at 9 a.m. Lectures (two each session) on an infinite variety of topics are 45 minutes long with a 15-minute question-and-answer period. After each class session, online evaluations are sent to each LIFE member seeking feedback to assist with future programming. UCF faculty and staff comprise over 50% of our speakers.