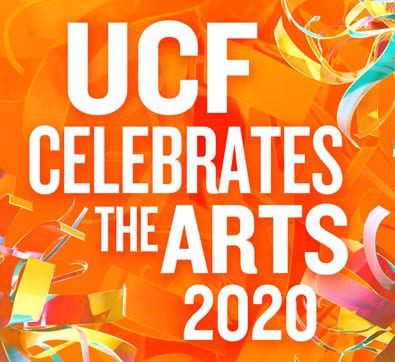 UCF Celebrates the Arts, an annual festival showcasing creativity, innovation and collaboration from Orlando's hometown university, returns to Dr. Phillips Center for the Performing Arts April 7-19, 2020.
The annual festival, now in its sixth year, includes events and exhibitions that shine the spotlight on the performing and visual arts. Highlights this year include a symphony concert themed around ocean conservation, a dance concert with fifteen original dances, a Twilight Zone-inspired jazz concert and artwork throughout the performing arts center.
The festival is designed to create accessible art experiences for the community and to allow patrons to attend multiple events. Music events include large and small ensemble concerts, choruses, jazz, opera and new music. Theatre presentations include a cabaret-style performance, events for children, dance and staged readings. Visual arts exhibits and presentations include sculptures, video games, AR/VR presentations, live presentations and panel discussions. Additionally, patrons can enjoy literature, films and history presentations.
Events span nearly two weeks and tickets are available for free or at a low price. Tickets to most events start at $5 or $10 and exhibitions are free. Tickets are available starting March 2 at noon.
Visit https://arts.cah.ucf.edu/celebrates/ for more information.