UCF Downtown Campus Lecture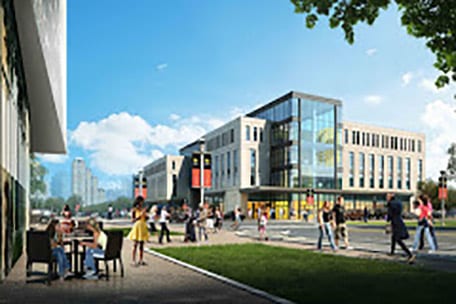 We are excited to announce our first lecture at the new UCF Downtown!  This bonus class will be held on Thursday, Oct. 24th, 2019 at 10:30am. The lecture will be located in the new auditorium in the Dr. Phillips Academic Commons (DPAC) room 106&106A.
Dr. Judith Levin a professor at the UCF College for Community Innovation & Education will present a program titled: "Community Engagement…Building Relationships for Social Benefits & Outcomes".
Unfortunately, the venue has a limit of 140 occupants and is only available to LIFE members. To attend this event, you must sign up below. Tickets will be available on a first come first serve basis. After the first 140 members sign-up, a 20 person wait list will be created. You will receive an email that will act as your ticket for the lecture. If you do not receive the email please check your spam folder.  If the email is not in your spam call the LIFE office at 407-823-5433.
LIFE members will be able to park in one of the garages on the downtown campus or take the UCF shuttle from the main campus. More information and details about parking and transportation will be included in the confirmation email.
Sign-up below!